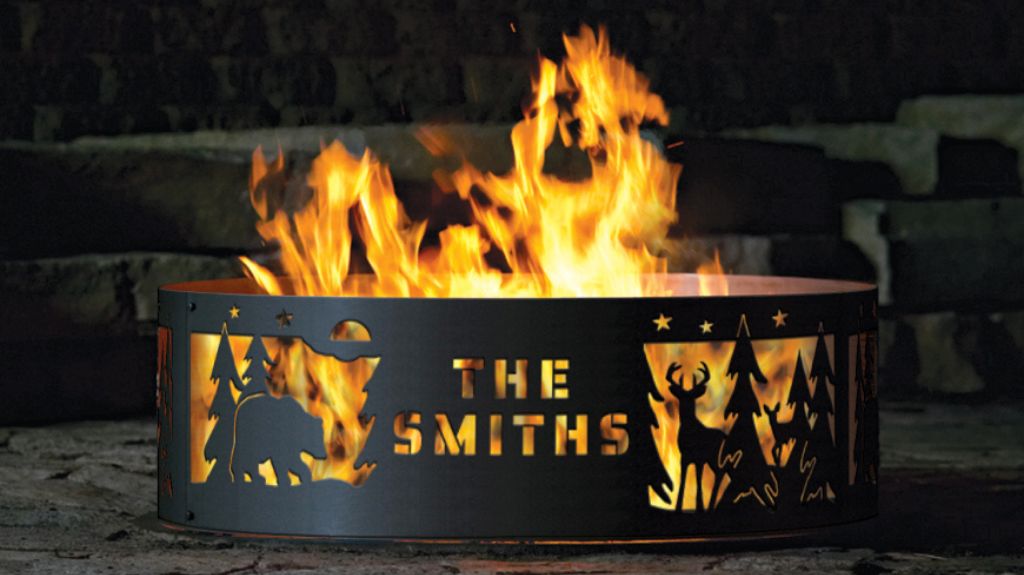 Summer is almost here and for many families in the Midwest and across the United States – that means weekend adventures at the cabin, cottage, or campground. Memories are made on these family adventures and many of our favorite memories include nights spent around a fire. Families who long for those nights around the fire telling stories and watching embers float away in the night sky may want to know where to buy large outdoor fire rings and Fox River Fire Rings will check all the boxes with an incredible selection of custom, handcrafted steel fire rings.
Custom Outdoor Fire Rings for Sale Online
Fox River Fire Rings wants to be a part of your memories around the campfire with custom outdoor fire rings that can be built to match your preferences. We are a family owned and operated business located in the heart of Wisconsin that seeks to provide high-quality steel fire rings to families across the United States. These custom outdoor fire rings are manufactured right here in Neenah, WI and are shipped to customers across the country with a multi-piece design that is easy to assemble and disassemble as needed.
The custom fire rings are available in a variety of shapes and sizes – 12" Tall Fire Rings, 16" Tall Fire Rings, and Square Fire Rings – that can be customized with one of our own original designs or with your own text. Choose from outdoor-themed designs that include ducks, deer, bear, fish, camping, lake life, dogs, and more – then add your own family name or text to the design. All fire rings are shipped in several pieces with the hardware needed to assemble them at your cabin, cottage, or campsite.
Why Choose Custom Fox River Fire Rings?
You may be asking – why should I buy a custom fire ring from Fox River Fire Rings? We understand that there are a lot of online options available, but if you want a high-quality steel fire ring that will last for generations at your cabin, Fox River Fire Rings is the right choice. The custom-built steel fire rings are manufactured in the United States, feature custom designs, use high-quality materials, and will outlast foreign-made products.
Here is a quick snapshot of the advantages that you will enjoy when you choose Fox River Fire Rings.
READ MORE: Shop Our Fox River Fire Ring Accessories!
Are you looking for a custom outdoor fire ring that will add to your family adventures at the cabin? You may not know where to buy a large outdoor fire ring. Fox River Fire Rings – located in Neenah, WI – is the answer. Contact Fox River Fire Rings today to learn more about our custom fire rings!