Custom Outdoor Fire Rings From Wisconsin!
About Us
Few moments are more memorable and more picture perfect than sitting around the campfire with family and friends, enjoying the great outdoors. Fox River Fire Rings wants to be a part of those memories!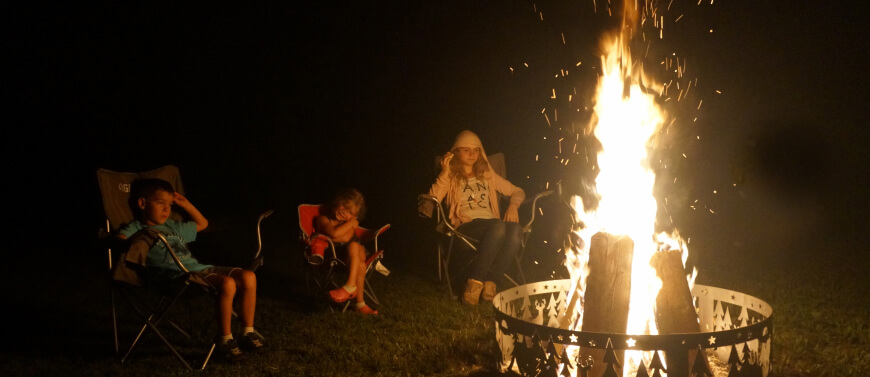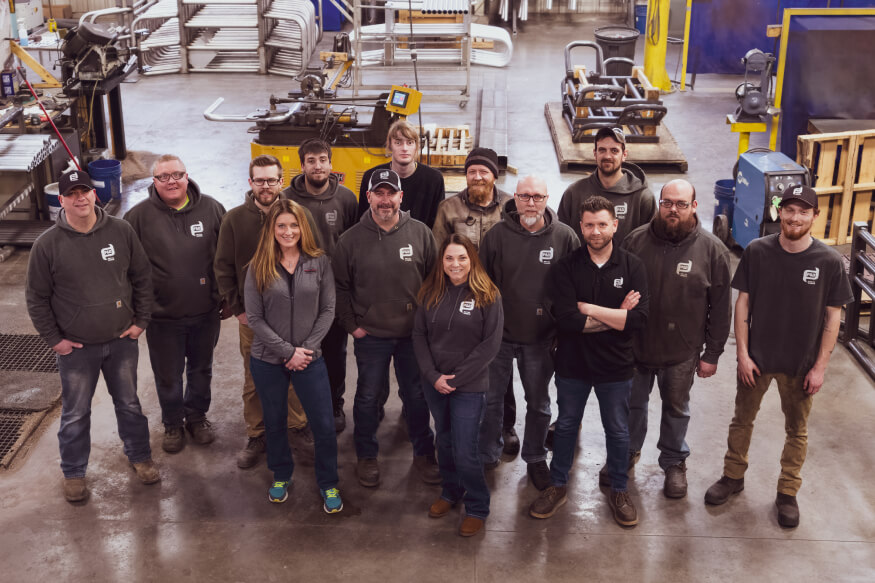 Fox River Fire Rings is a family owned and operated business that calls Wisconsin home and specializes in high-quality steel fire rings with custom designs – that are manufactured right here in the United States. Founded by Kim "Pooch" and Diane Pruchnofski in Neenah, WI in 1998 – the business began with handcrafted metal garden art that included butterflies, flowers and dragonflies – and heavy-duty shepherd hooks that the pair sold at Spring, Summer and Fall craft fairs in Wisconsin.
As they traveled the state and sold their metal art at craft fairs, Pooch recognized that many customers were interested in heavy-duty and handcrafted fire rings – that were not available via many vendors or commercial manufacturers. Together, the couple went to work to design, craft and manufacture high-quality fire rings. Diane was the creative mind behind the project, hand drawing outdoor- and fantasy-themed artwork to adorn the fire rings. Pooch handcut the designs into heavy-duty steel fire rings with a torch that created a rough and rustic look.
Customers loved the one-of-a-kind fire rings and the pair began to sell out at art shows and craft fairs – creating a need to take orders and deliver the fire rings to customers. While the demand for large, high-quality fire rings was an asset – shipping became a costly proposition. The pair updated the design to create a multi-piece and easy-to-assemble fire ring that could be packaged and shipped in several pieces and then be bolted together. This made the custom fire rings easy to ship and easy for customers to transport after purchase.
The increased popularity of the fire rings led to the purchase of a PlasmaCAM Cutting System that allowed them to create more intricate custom designs with shorter turnaround times and a more efficient process. With updated manufacturing and shipping capabilities, Pooch and Diane created a website to sell their custom-made fire rings online. The business continued to grow and the couple's three children – John, Kirk and Teri – joined the company full time and the company took over a 32,000 square-foot facility. The custom-made fire rings were stocked by a large box store and became a bestseller – which has led to continued success.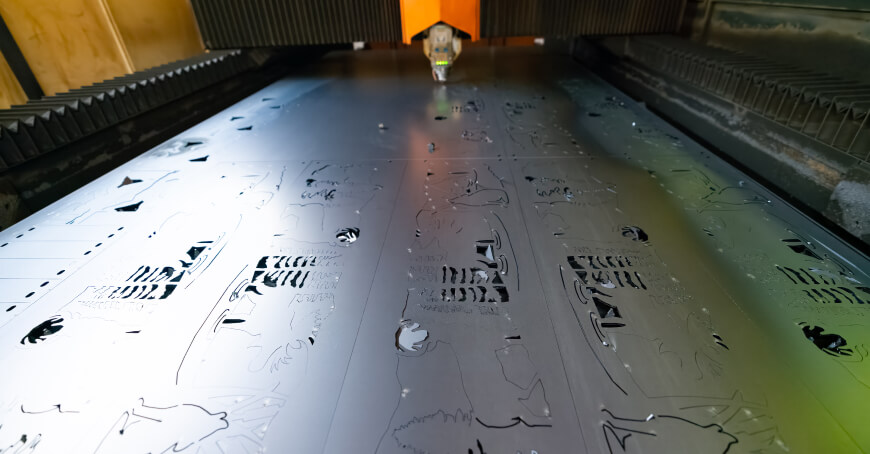 Why Should You Choose Fox River Fire Rings?
Fox River Fire Rings promises a high-quality and heavy-duty product that is manufactured right here in America's Heartland. The couple – Pooch and Diane Pruchnofski – have worked to create one-of-a-kind designs that combine their love for the outdoors and metalwork in a single package. Intricate designs manufactured with superior materials can be custom made to fit your lifestyle and decor in a variety of styles.
When you choose Fox River Fire Rings – located in Neenah, WI – you can trust that our product is made from the best materials and manufactured right here in the United States. Foreign-made products cannot match our level of quality and craftsmanship. You will experience unrivaled customer service when you choose Fox River Fire Rings and we cannot wait to help you find a fire pit you love, so you can make even more memories around the campfire.
Order a Fox River Fire Ring Today!
Make your weekend trips to the cabin more memorable with a night around the campfire and a custom Fox River Fire Ring that is built to fit your lifestyle — from right here in Wisconsin!