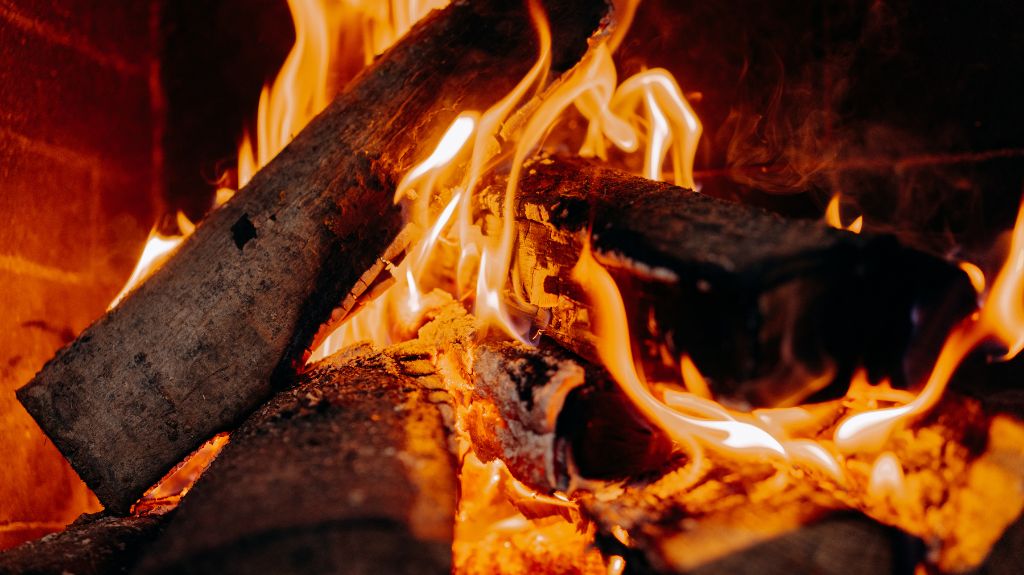 Nothing beats a night around the fire with family and friends – maybe a few cocktails or a bottle of wine. We love to spend our nights and weekends around the fire with the smell of woodsmoke in the air and if you are anything like us, you may be asking – what types of wood should I burn in my fire ring? We can help point you in the right direction at Fox River Fire Rings!
What Are the Best Types of Firewood to Burn in My Fire Pit?
The number one rule to remember when you are burning wood is that seasoned wood will always burn better than unseasoned wood. Seasoned wood is wood that has been cut and dried for the proper amount of time. Wood can take two to three years to completely dry out – which means it is best to plan ahead and stock firewood and it is smart to cut wood in the spring and let it dry out all summer. Green – or unseasoned wood – has a higher degree of moisture and will smolder rather than burn.
When it comes to the types of firewood you burn, hardwoods will burn better and for longer than softwoods with a higher heat value than most softwood varieties. Here is a closer look at the types of wood you may want to consider for your next campfire.
Oak – Oak is a hardwood that can be found in almost any region in the United States. Oak firewood will burn for long periods of time and without much smoke – but it does take time to completely dry out.
Ash – Ash is another hardwood that is easy to find and will burn for long periods of time with a high heat value. A cord of ash firewood is the equivalent to 200 – 250 gallons of fuel oil. Ash firewood can be more difficult to light and you may need more kindling.
Beech – Beech is a dense hardwood that is best known for the tremendous amount of heat that it provides with the highest heat value on our list. Beech wood provides the added bonus of a pleasant fragrance when burned.
Cherry – Cherry wood is a long-lasting hardwood that produces a medium heat value with one cord of wood equal to about 150 – 200 gallons of fuel oil. Hardwoods like cherry and apple produce a great smell and are great for cooking over.
Maple – Maple is another popular hardwood option that is great to burn in your Fox River Fire Ring. Maple is a very dense, high- to medium-heat wood that can burn for hours and is great to cook over.
Pine – Pine is an affordable softwood option that is available across the country. Pine firewood is easy to find, burns very easily and produces a pleasant crackling sound as it burns. Pine will burn fast, which makes it great for kindling, but you may need to have additional fuel on hand.
What Shouldn't You Burn in Your Fire Pit?
Now that you know the best types of wood to burn in your Fox River Fire Ring, it is important to know what you should not burn in your fire pit. Improper burning materials can be treated with a variety of chemicals and can produce noxious fumes, leave residue in your fire ring and may even be illegal where you live.
Here is a quick list of materials that you should not burn in your fire ring.
READ MORE: Can I Have an Outdoor Fire Ring in My Backyard?
Are you considering buying a custom fire ring for your backyard? Fox River Fire Rings provides plenty of custom design options and we can help answer any questions you may have like – what types of wood should I burn in my fire ring? Contact Fox River Fire Rings today for more information on our line of custom steel fire rings and for more fire safety tips!