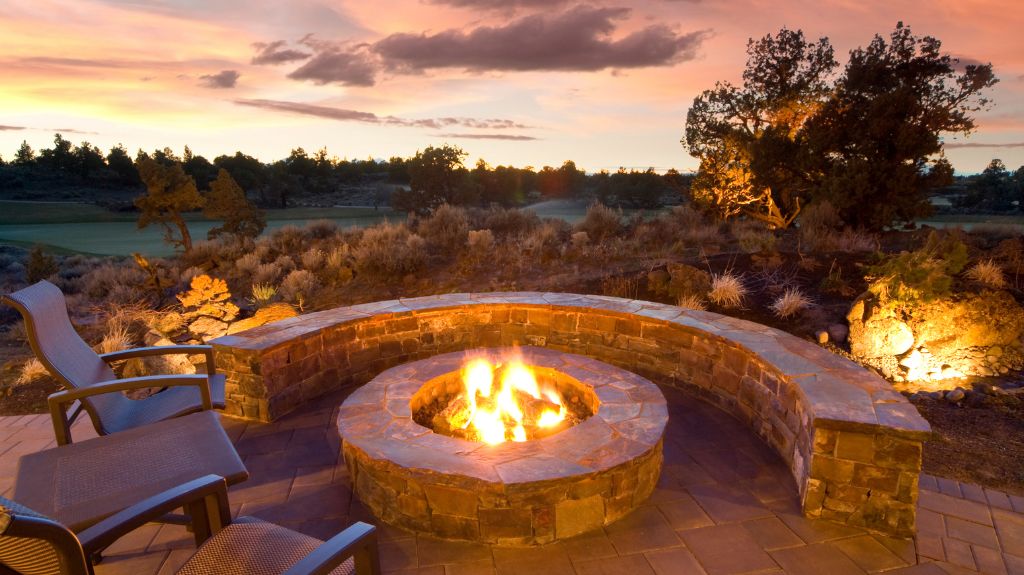 Are you planning an outdoor entertainment space? Is an outdoor fire pit a part of your plan? Fox River Fire Rings designs, builds and manufactures custom steel fire rings that would be the perfect centerpiece for your outdoor fire pit area. We want to help you make memories around the campfire with a few tips and tricks on how to create the perfect outdoor fire pit area.
Tips and Tricks to Inspire Your Backyard Fire Pit Area
Do you have an outdoor fire ring picked out? Are you creating an outdoor seating area? Are you building around your own deck or patio? Maybe you need some more inspiration before you get started? We may be able to help at Fox River Fire Rings. No matter what point you are at in the process, we can provide you with the inspiration you need with our custom fire pit designs and a couple questions you may want to ask to get you started.
Tip #1: What Is the Purpose of Your Outdoor Space?
When you design your outdoor space, the first step is to define its purpose. Do you love to have family and friends over to tell stories around the campfire? Are you more interested in an outdoor cooking space where you can cook over an open flame? Are you hoping to create a small, intimate space for you and your partner to enjoy? When you define the purpose of your outdoor fire pit space, you can begin the planning and construction process to fit your needs.
Tip #2: Find a Shape and Size to Fit Your Needs
How much room do you need around your fire pit? Fox River Fire Rings are available in a variety of shapes and sizes to fit your needs. When you plan your outdoor space, it is important to determine how many friends and family you plan on having over and having a fire pit that can accommodate that amount of people around the fire without being too crowded. Do you want a larger circular space for your fire ring? Do you prefer the sharp, clean angles of a square fire pit? Fox River Fire Rings can help you find the perfect fit for your outdoor space.
Tip #3: Define Your Outdoor Space
Your outdoor space promises to be a highlight of any neighborhood event when designed and executed to perfection. A great way to create the perfect outdoor space is to define the area. Patio blocks or landscape stones can help separate and define your fire pit area from the rest of the yard. Outdoor vegetation, shrubs, flower beds, trees and more can add additional definition to your space with a splash of color. A great final touch is some outdoor patio lights to add to the ambiance of the fire.
Tip #4: Don't Forget the View
Are you creating an outdoor fire pit area at your home, cabin, cottage or lake house? Does your property have a spectacular view of the lake, the mountains or more? Incorporate that view into your outdoor space when you add your Fox River Fire Ring – it may be all you need. You will not be disappointed by a night around the campfire with family and friends with the fire light reflecting off of the lake. We promise.
READ MORE: How Far From My House Should My Backyard Fire Pit Be?
Learn how to create the perfect outdoor fire pit area with this quick list of tips and tricks to inspire your outdoor living space. Do you have questions about finding the right fire ring for your backyard? We can help at Fox River Fire Rings. Contact Fox River Fire Rings today to learn more about our custom fire ring designs?