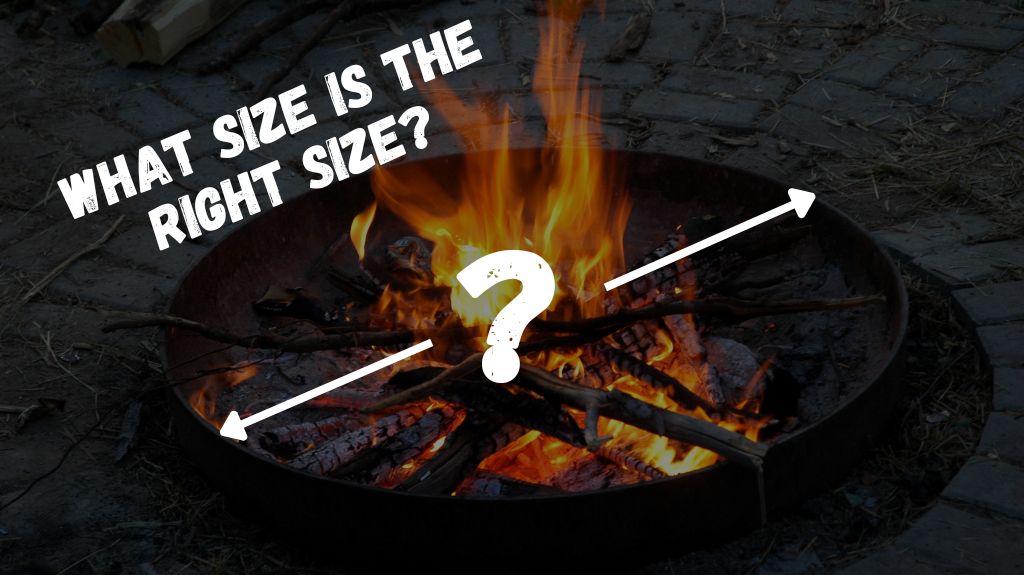 Are you creating the perfect outdoor space for you and your family? Do you want your Fox River Fire Ring to be the centerpiece of your outdoor area? You may be asking yourself – what size fire ring do we need – and believe it or not, there may be a right and wrong answer. You want to ensure that your fire pit has space for all of your family and friends, and a larger diameter fire ring means more space for chairs around the campfire.
How Big Should My Outdoor Fire Pit Be?
We all love to enjoy a quiet fall night around the fire pit and we always want to be sure that there is enough room for everyone (without sitting on someone else's lap). When you decide to purchase an outdoor fire ring, you will have countless size options, styles and beautiful custom designs to choose from. If you want to ensure that you have room for your family, friends and the neighbor kids who want to roast marshmallows, you may want to consider the size and shape of the fire ring.

Many professionals recommend a fire pit with a diameter that ranges from 36 inches to 44 inches. A fire pit within these size parameters will allow you to create a substantial fire that provides the warmth you need on a cool fall night, leaves plenty of room for fire friends and makes plenty of room to roast weenies. Outdoor fire rings typically should not be much higher than 12 inches. Fox River Fire Rings provides customers with a variety of size and shape options that will each meet your needs.
What Sizes and Shapes Do Fox River Fire Rings Come In?
Fox River Fire Rings provides customers with a wide range of sizes, shapes and custom designs to choose from – that are all manufactured from high-quality 12-gauge or 14-gauge steel. Available sizes for our custom circular outdoor fire rings are – 30 inches, 37 inches, 48 inches and 60 inches. The 30-inch Fox River Fire Ring is available in a square shape as well. Heights range from 12 inches to 16 inches. To help you maximize your fun around the fire, we have created a quick list and diagram of how many chairs will fit comfortably around each Fox River Fire Ring size option.
READ MORE: How Far From My House Should My Outdoor Fire Pit Be?
When you and your family decide to upgrade your outdoor living space, you may decide that an outdoor fire ring is the way to go and you may have questions like – what size fire ring do I need? We can help answer your questions at Fox River Fire Rings and we have a variety of custom designs that will be perfect for your backyard. Contact Fox River Fire Rings today to order your custom steel fire ring!