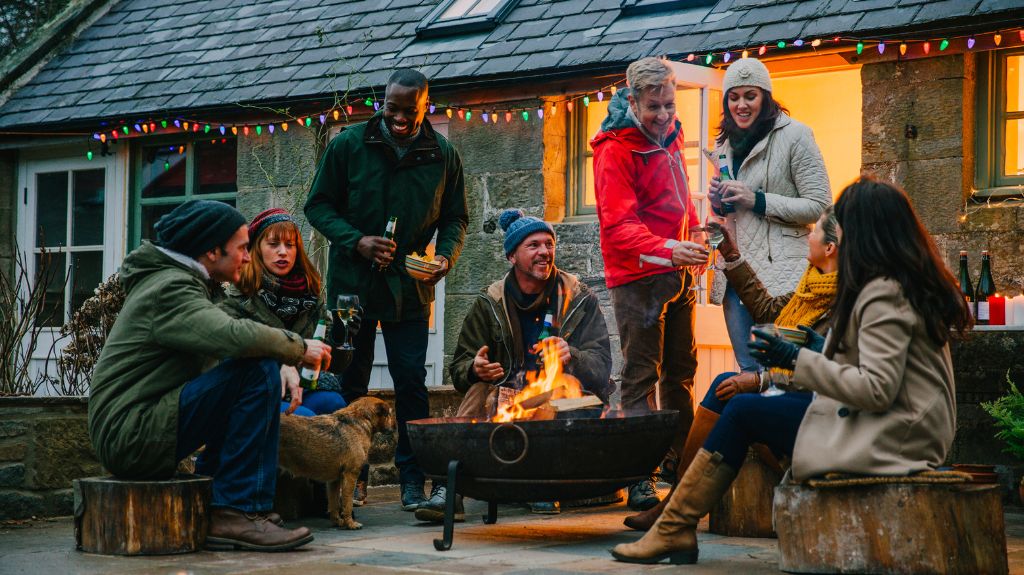 A backyard fire pit is about much more than just autumn nights next to the fire – it is about creating memories with your friends and family. We have outlined how to create the perfect outdoor fire pit area and provided a guide to help you choose the right size fire ring for your backyard – but that is just the start. Use this quick guide created by Fox River Fire Rings to get tips on how to host the best backyard bonfire at your home.
Guide to Hosting the Best Backyard Fire at Home
A custom steel fire ring can be the centerpiece of your outdoor space and a focal point for your social gatherings at home – but it can take some skill to create the ultimate backyard gathering and we are here to help. We have created an ultimate guide to help get you started and help you host the best backyard bonfire on the block.
1. Know and Understand Your Guests
Why are you having a backyard bonfire and who is coming? This is an important question to ask when you plan the ultimate backyard bash. Are you hosting a baby shower? Is it just close friends over for a few cocktails? Are you hosting families with kids? These questions and more will help you dictate how much food you need, if you need to decorate, what type of food to prepare, what kind of activities to plan and more.
2. Plan Your Food
Are you just going to have some appetizers? Are you planning on grilling? Do you want to have a theme for your backyard bonfire? We love tacos and burritos. Make sure you know how much food you need and have enough for family and friends. Fun Tip – backyard bonfires with families and children can be even more fun when kids can cook over the fire. Roast marshmallows, roast hot dogs, make pudgie pies and create delicious s'mores at your backyard bonfire. Be sure you have all of the supplies you need, so you don't have to scramble at the last minute and everyone can enjoy the night.
3. Plan Your Drinks and Cocktails
What drinks and cocktails do you plan to have at your backyard gathering? Fun Tip – when you plan ahead for fun seasonal drinks and cocktails, you can turn a fun backyard fire into a memorable party that everyone wants to attend every year. Fall and winter bonfires can be upgraded with hot apple cider or hot cocoa to offset the cooler temperatures. Spring and summer bonfires are the perfect time for homemade lemonade and fresh summer cocktails. A little simple planning can really make the difference for your backyard gathering.
4. Create the Perfect Location and Atmosphere
You already have a backyard fire ring for the focal point of your get-together – but what can you do to add to the experience? Decorations can turn a so-so backyard bonfire into a fun environment. Do you have family and children coming to your bonfire? Fun Tip – yard games are a great way to have fun at your party, but make sure to keep yard games at a safe distance from the fire pit. A vital element that you do not want to forget is seating. Make sure you have enough seating for everyone at the party.
READ MORE: Can I Have a Fire Pit in My Backyard?
Learn more about how to host the best backyard bonfire in your neighborhood with this ultimate guide to outdoor gatherings created by Fox River Fire Rings. Contact Fox River Fire Rings today for more information on our custom steel fire rings!